Blue Chip Communications
.
Blue Chip Communications Limited was founded in 1992 with a vision to become a leading provider of telecommunications support services in Africa. From its inception, the company has been dedicated to delivering cutting-edge telecom solutions and services to its clients.
In its early days, Blue Chip Communications started as a small team of passionate and skilled professionals with a shared commitment to excellence in the telecommunications industry. With a focus on customer satisfaction and quality, the company steadily built a reputation for its reliable and efficient services.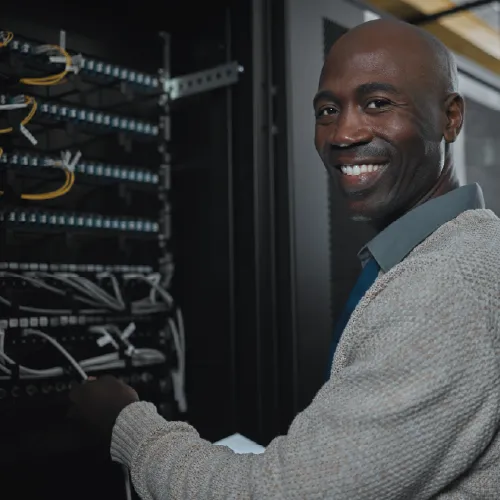 We are Boldly Committed to sustaining Leadership in the Telecommunication
Providing firstclass cutting
edge telcom support service​
.
Handle large-scale telecommunication projects?
Yes, we have a highly skilled team with experience in handling large-scale telecommunication projects. Our expertise and resources enable us to efficiently manage projects of varying sizes and complexities.
Offer ongoing support and maintenance services?
Absolutely. Blue Chip Communications Limited provides comprehensive support and maintenance services to ensure the continued performance and reliability of telecommunication systems and infrastructure.
Offer training and consulting services?
Yes, Blue Chip Communications Limited provides training and consulting services to help our clients optimize their telecommunication infrastructure and stay updated with the latest industry trends and technologies.
Blue Chip available to work on projects outside Africa?
While our primary focus is on serving clients in Africa, we are open to exploring opportunities for projects outside the continent based on the specific requirements and scope.